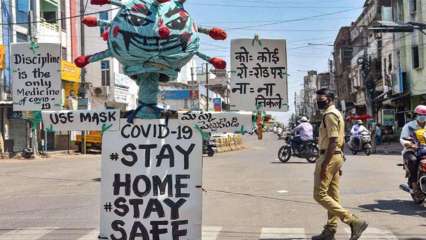 A day after the state crossed the 23 lakh Covid-19 case tally, the Maharashtra government on Monday implemented strict restrictions rather than a total lockdown to control the coronavirus scourge.
New restrictions imposed by Maharashtra government-
1. Hotels, restaurants, cinemas, and multiplexes shall be permitted to operate at only 50 percent capacity, shopping malls will implement stringent Covid protocols, and all social, religious, political and cultural gatherings have been banned.
Nobody will be allowed inside these establishments without wearing a mask and a temperature check, the state government said in a notification.
2. Similarly, all offices will adhere to the 50 percent staff norms with Work From Home encouraged, and entries to all places of worship would be strictly regulated, depending on the space available.
3. Violations of the norms would be punished with the concerned establishments ordered to shut down till the pandemic remains in force as per…