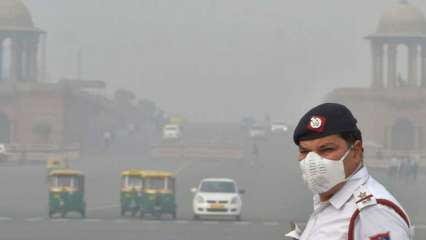 The air quality in Delhi worsened and turned severe on Saturday (January 2) morning. The Air Quality Index (AQI) in the city was recorded at 445, which was a worse showing as compared to a 'very poor' 332 on January 1.
The 'severe' quality of air led to the System of Air Quality and Weather Forecasting And Research (SAFAR), advising people to stay indoors and to avoid outdoor activities as much as possible. The SAFAR is the air quality monitor of the Ministry of Earth Sciences.
The concentrations of the particular matter (PM) with a diameter of 10 and 2.5 were recorded at 484 and 305 respectively. Both fall under the 'severe' category, SAFAR said.
According to the SAFAR, the calm surface winds led to trapping of pollutants near the surface and turned the air quality worse in Delhi.
"The overall air quality has deteriorated and in the 'severe' category. Surface winds became extremely calm and the low dispersion condition led to accumulation and trapping of…