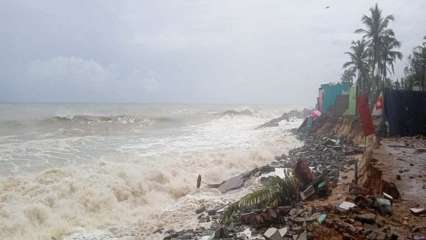 With Cyclone Tauktae intensifying into a cyclonic storm today, severe floods have been predicted for the states of Tamil Nadu and Kerala. Water levels are likely to reach 'danger' and highest flood levels, the Central Water Commission (CWC) said on Saturday.
This is the first cyclonic storm this year. Over the next 12 hours, Cyclone Tauktae is likely to intensify further into a 'very severe cyclonic storm' and is expected to cross the Gujarat coast between Porbandar and Naliya in a couple of days.
The first cyclone of 2021 has been named 'Tauktae' (pronounced as Tau'Te) by Myanmar, meaning a highly vocal lizard GECKO. The cyclone names are given by countries on a rotation basis in the region. But do you know how the cyclones are named?
How is a cyclone named?
The tradition of naming cyclones was first introduced by countries around the Atlantic Sea in the year 1953.
But later, a system was created that only those countries, around which the storm is rising, will…