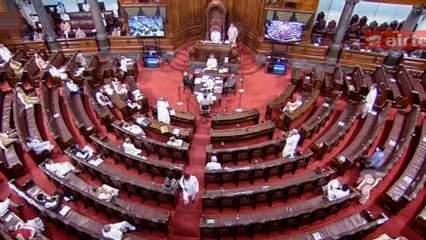 The Essential Commodities (Amendment) Bill, 2020, was passed by the Parliament's Upper House – Rajya Sabha – on Tuesday, thereby legitimising the legislation. The law removes cereals, pulses, oilseeds, edible oils, onion and potatoes from the list of essential commodities.
The bill was earlier approved by the Parliament's lower house – Lok Sabha – on September 15, after being introduced by the Minister of State for Consumer Affairs, Food & Public Distribution, Danve Raosaheb Dadarao.
Today it was was approved by a voice vote in Rajya Sabha. The bill replaces an ordinance promulgated in June – the Essential Commodities (Amendment) Ordinance, 2020, and amends the Essential Commodities Act, 1955.
The EC (Amendment) Bill 2020 aims to remove fears of private investors of excessive regulatory interference in their business operations. The freedom to produce, hold, move,…