Written by
Atri Mitra
| Kolkata |

Updated: September 4, 2020 8:18:53 am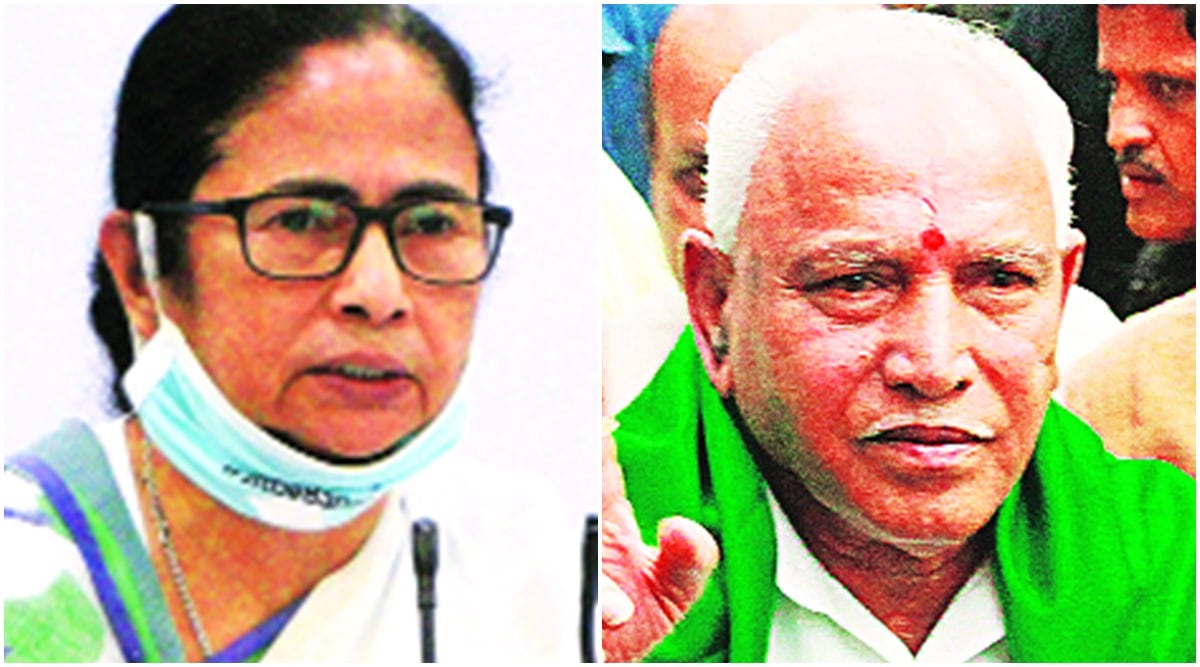 Act of subterfuge: Mamata; BS Yediyurappa counting on Rs 18,289 cr.
JOINING THE demand by non-BJP ruled states that the Centre should borrow to meet the compensation deficit under the Goods and Services Tax (GST) regime, West Bengal Chief Minister Mamata Banerjee has said that depriving states of the compensation was a "betrayal of the trust and moral responsibility of the Government of India towards the states, violating the very premise of federalism".
Last week, the Centre had said the states could borrow to meet the compensation shortfall of Rs 2.35 lakh crore.
Rejecting the proposal, Banerjee, in a letter to Prime Minister