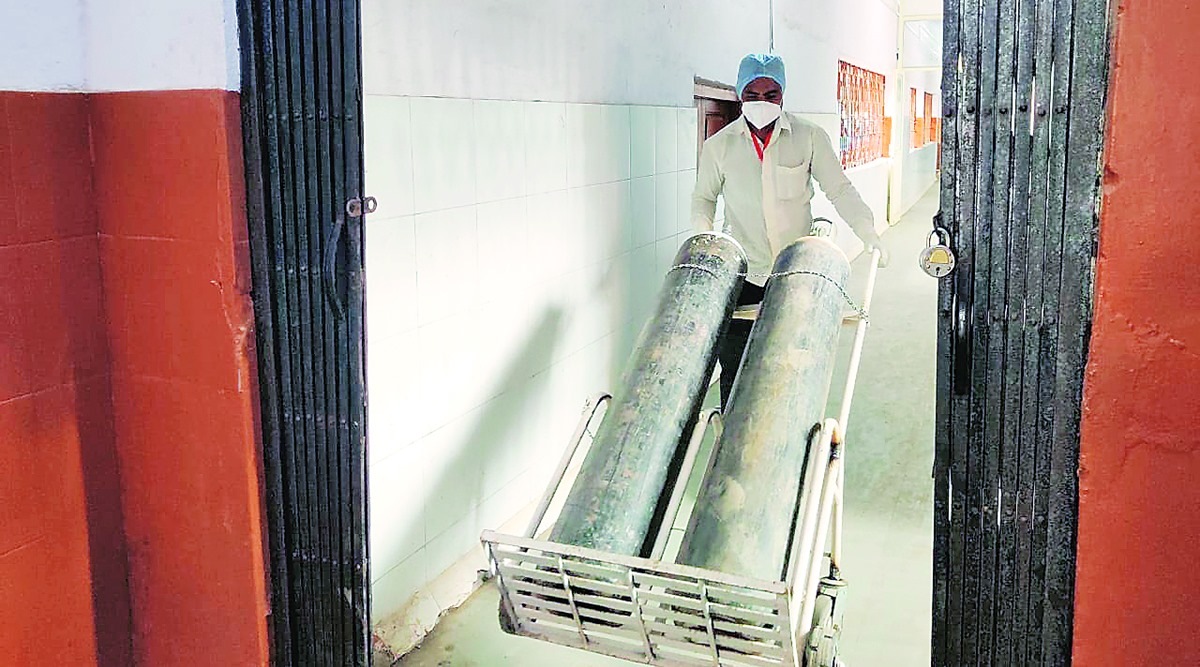 Oxygen cylinders for Beed Civil Hospital. (File)
In an internal audit, the Maharashtra government has found that it has thrice the number of Covid-19 patients on oxygen support than the national average, indicating a tendency to put patients, including those who are moderately or mildly ill, on oxygen at times for more duration than necessary.
On September 18, state Health Secretary Dr Pradeep Vyas wrote to all districts raising "serious concerns over the quantum of oxygen being used in Maharashtra per day".
Also Read| 'Baseless': Anurag Kashyap responds to actor who said he 'forced himself' on her
"There may be…