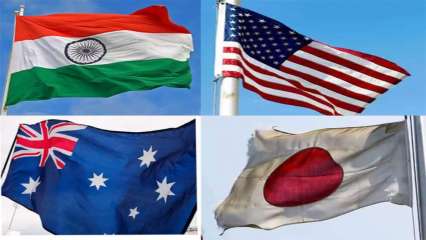 The Foreign Ministers of Quad countries — US State Secretary Blinken, Japan FM Motegi Toshimitsu, Australian FM Marise Payne and External Affairs Minister S Jaishankar spoke for the third time on Thursday. The meet comes almost around a month since new US President Joe Biden took charge and shows a reaffirmation of Washinton's approach on Quad and Indo Pacific visit.
Myanmar was the key focus of the meet with separate read-outs from India, Japan, and the US mentioning it. The ministry of external affairs release said, "In the discussion pertaining to recent developments in Myanmar, the upholding of rule of law and the democratic transition was reiterated by India."
The country witnessed a coup on the first of February with the military overthrowing an elected government. The country has since then several protests and has been a cause of concern globally as well.
The US State Department release said, "The Ministers discussed…. the urgent need to restore the…