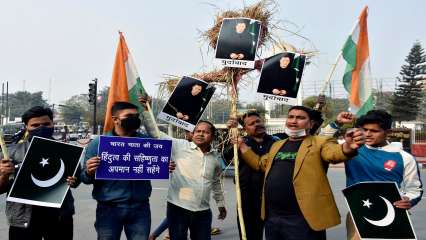 India has lodged a strong protest with Pakistan over the demolishing of a Hindu Temple in Pakistan, conveying its serious concerns to the Pakistan High Commission in Delhi. The protest was lodged on Thursday (December 31) with Islamabad via diplomatic channels.
Highlighting the 'repeated instances of similar nature' involving "atrocities against the members of the minority community", Indian government sources told WION, that they expect, "Government of Pakistan to investigate the matter and take strict action against those responsible for this vandalization and demolition of the temple."
Earlier this week, a Hindu temple was burnt down by a mob in Karak, in Khyber Pukhtunkhwa. The Pakistani Hindu community staged a protest in the aftermath of the demolishment of the temple which was over 100 years old.
Sources said, "Our message reiterated that the Government of Pakistan, in discharge of its responsibilities, is expected to look after the safety,…