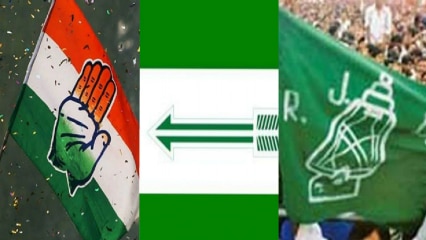 Assembly elections are likely to be held in Bihar in October-November this year, although the Election Commission has not yet announced the dates. Meanwhile, political parties are engaged in manipulations to reach power.
All political parties are talking about being ready for the Bihar Assembly Election 202. Friends of the last election will now be seen as political challengers and the challengers of the last election will hold hands to fight it out together.
In the last Bihar assembly election, the BJP and the Janata Dal (United) were fighting against each other, but in this election, they are again together in the National Democratic Alliance (NDA).
The Lok Janshakti Party (LJP) is likely to remain in the NDA this time too, but the Rashtriya Lok Samata Party (RLSP), which was in the NDA the last election, will not be seen with the NDA. Former Union Minister Upendra…