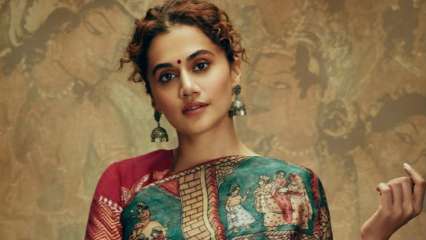 Taapsee Pannu has finally reacted to the Income Tax raid conducted at her house. The actor took to her Twitter page and penned three paints regarding the three-day long raid. Taapsee even reacted to Finance Minister Nirmala Sitharaman's statement of the alleged 2013 Income Tax raid that took place. For the uninitiated, FM had said, "First of all, I am not commenting on any A or B individual. (But) since the names were taken, (I want to say) the very same names were raided in 2013."
Taapsee tweeted, "3 days of intense search of 3 things primarily -1. The keys of the "alleged" bungalow that I apparently own in Paris. Because summer holidays are around the corner.
2. The "alleged" receipt worth 5 crores to frame n keep for future pitching coz I've been refused that money before.
3. My memory of the 2013 raid that happened with me according to our honourable finance minister.
P.S- "not so sasti" anymore."
Check out the tweets below:
…