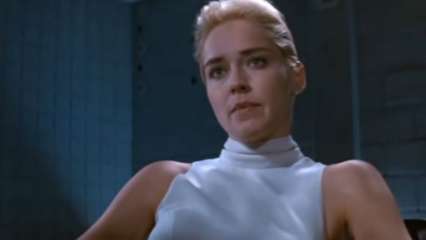 Actress Sharon Stone has made some shocking revelations in her forthcoming new memoir 'The Beauty of Loving Twice'. 
Reflecting on one of the most famous movie scenes ever, in 'Basic Instinct', the 63-year-old movie star revealed she was duped into it — and furious over it, while referring to the scene where she is shown crossing her legs with no underwear on. 
In an excerpt of her forthcoming memoir that was published by Vanity Fair on Thursday, Stone said she wasn't ready to remove her underwear for the famous scene while adding that Verhoeven assured her that her genitals would not be visible on-screen. Dishing out more details about the same, Stone said that after the movie was wrapped, she was invited to a preview screening with the entire crew, where she saw that her genital was indeed visible.
"After we shot Basic Instinct, I got called in to see it," Stone wrote, adding "Not on my own with the director, as one would anticipate, given the situation that…