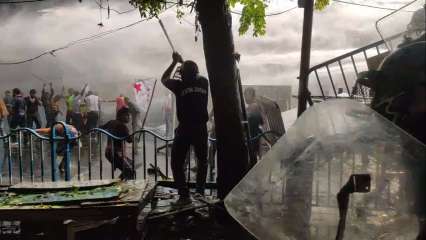 In view of the 12-hour bandh called by Left parties to protest against the action by Kolkata Police on their party workers, West Bengal government has announced that no bandh will be observed. According to the state government orders, all state government offices will remain open and employees staying away except for emergency, will result in a pay cut.
Left Front Chairman Biman Bose on Thursday announced a 12-hour West Bengal bandh by the Left and associate parties from 6am on Friday, in protest against the clash that happened between Left, Congress party workers with Kolkata police during a rally to Nabanna in Kolkata.
"Left calls for 12-hour bandh in West Bengal on Friday from 6am to 6pm to protest over today's incident wherein left party members were beaten up and water cannons were used against them by police during march to Nabanna in Kolkata," Biman Bose said in a statement.
Earlier, clashes broke out between Left workers and students' groups and Kolkata…