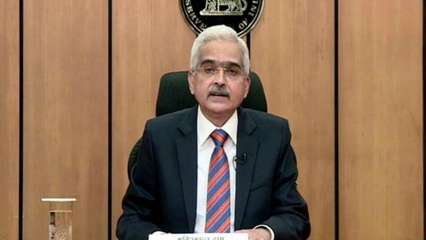 RBI keeps repo rate unchanged at 4 pc, maintains accommodative stance
The Reserve Bank of India (RBI) on Friday kept the repo rate unchanged at 4 per cent and maintained the policy stance at accommodative.
The RBI's Monetary Policy Committee (MPC) made a unanimous decision to maintain status-quo after a three-day meeting that began on December 2.
The reverse repo rate also remains steady at 3.35 per cent, RBI Governor Shaktikanta Das said. He added that the MPC will maintain the accommodative stance "for as long as necessary."
It was broadly expected that the RBI's MPC will hold rates as recent data showed that retail inflation has been at an elevated level during October.
However, RBI Governor Shaktikanta Das, in his address pointed out that the Apex bank expects inflation to decelerate.
Das said the MPC was of the view that inflation is likely to remain elevated with some relief in the winter months from prices of perishables and bumper kharif arrivals.
…