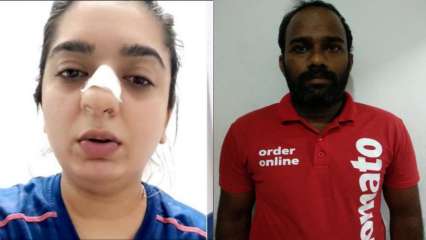 Hitesha Chandranee, a makeup artist and influencer from Karnataka, shared a video online claiming that a Zomato delivery executive hit her and ran away after an altercation over delay in delivery of food and hours after the alleged incident, the accused was arrested by the Karnataka Police.
The food delivery app had issued a statement on its official Twitter handle that it would cooperate in the police investigation as well as the medical assistance that is required.
"Hey Hitesha, thank you for speaking to us, we can assure you this is not the experience our delivery universe stands for. Our local representative shall be in touch with you shortly to help you with the police investigation along with assistance on the medical care required. We can't emphasise how sorry we are, rest assured we'll take necessary actions to prevent such incidents from happening in the future," Zomato has said.
Now, Zomato founder Deepinder Goyal has issued a statement about the ongoing…