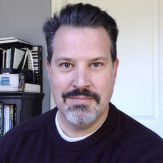 Incident response is shifting from a service that organizations hope they never need to a capability that every business aims to have, and a variety of companies — from consulting firms to insurance companies to cloud providers — are preparing to take advantage of the trend.
In late March, Microsoft announced that the company would focus its generative AI offering, Copilot, on helping companies triage and respond to incidents, with an aim towards bolstering organizations' incident-response capabilities. The company also announced that it would start offering incident response services and consulting on cybersecurity posture as a retainer to companies upon request.
The announcement marks a significant change at Microsoft. In 2019, Microsoft labeled its incident response team — known then as the Detection and Response Team (DART) — as the "cybersecurity team we hope you never meet." Now, the team hopes to meet clients on a regular basis.
The moves are about offering the right…