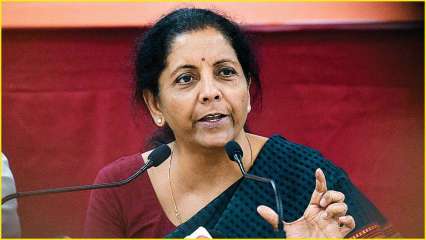 Calling the inflated fuel price a 'dharam sankat' (dilemma) for the government, Finance Minister Nirmala Sitharaman on Friday said the state and the Centre both earn revenue on petroleum products and both sides should discuss it.
"Ideally, it is a matter which both States and Centre should discuss because it's not just Centre which has duties on petroleum price, States are also charging. When the Centre draws revenue, 41 percent of it goes to the state. This is a layered issue and therefore, I would like both state and Centre to discuss together," said the Finance Minister while answering a media query during the 'Indian Women's press corps' event.
As much as 60 percent of the retail price of petrol, which has shot above Rs 100-mark in some places in Rajasthan, Madhya Pradesh and Maharashtra and is at an all-time high elsewhere in the country, is made up of central and state taxes. Taxes make up for about 56 percent of the record high diesel rates.
When asked if she…