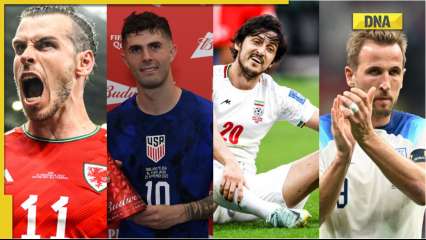 The fate of all four teams of Group B of FIFA World Cup 2022 will be on the line ahead of the final round of group games on Wednesday. England will be in action against Wales, whereas USA will lock horns against Iran, and both matches will kick off simultaneously. 

As things stand, all four teams of Group B can still qualify for knockout rounds as England lead the way with four points, Iran are second in the group with 3 points, USA have 2 points, while Wales have just one solitary point. 

Apart from Wales, all three teams can reach the round of 16 if they win their respective matches, however, Gareth Bale's side would also need a little bit of favour from other teams. 

READ| FIFA World Cup 2022 Group A: How Netherlands, Ecuador, Senegal can qualify for round of 16

This is going to be good one.@England top a competitive Group B. Who will advance to the next round?#FIFAWorldCup | #Qatar2022 pic.twitter.com/uSw02YFukA
— FIFA World Cup (@FIFAWorldCup) November…