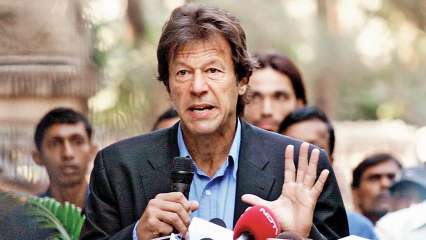 Opposition parties in Pakistan on Sunday announced that it will come together to form a new alliance called the 'Pakistan Democratic Movement' with an aim to oust the Imran Khan-led government.
The consensus of an alliance came following a multi-party conference in Islamabad, where the opposition described the next course of action to "rid the country" of the ruling Pakistan Tehreek-e-Insaf (PTI) government, Geo News reported.
Addressing a press briefing, Jamiat Ulema-e-Islam (F) (JUI-F) chief Maulana Fazl-ur-Rehman said the opposition is demanding the "immediate resignation of elected Prime Minister Imran Ahmed Niazi."
Nationwide protests will be held from October and will include the participation of lawyers, traders, labourers, farmers and civil society.
"In the first phase, beginning October, rallies will be held in Sindh, Balochistan, Khyber Pakhtunkhwa, and…