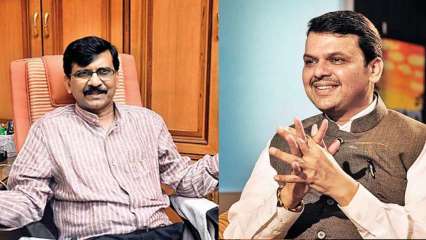 Shiv Sena MP Sanjay Raut on Sunday said that he met former Maharashtra chief minister and BJP leader Devendra Fadnavis on Saturday to discuss certain issues and that both of them could have ideological differences but there was no enmity between the two.
"I met Devendra Fadnavis yesterday to discuss certain issues. He is a former Chief Minister. Also, he is the leader of opposition in Maharashtra and Bihar Polls-in charge of the Bharatiya Janata Party (BJP). Our meeting was fixed as I wanted to take his interview for Saamna. Due to COVID-19 and other reasons, it could not materialise," he said.
"There can be ideological differences but we are not enemies. Chief Minister Uddhav Thackeray was aware of our meeting. We were not sitting in a bunker it was an open meeting," he added.
Maharashtra BJP leader Pravin Darekar issued a statement on the meeting between the two…