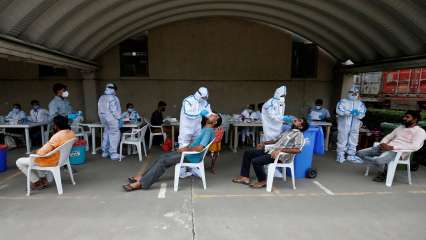 India has recorded high recoveries of more than than 94,000 for two consecutive days. In the last 24 hours, India has registered 94,612 recoveries, crossing the 43 lakh mark.
The recovery rate in India now stands at 79.68%.
"60% of the new recovered cases are being reported from five States, viz. Maharashtra, Karnataka Andhra Pradesh, Uttar Pradesh and Tamil Nadu. Maharashtra continues to lead with more than 23,000 new cases of recovered patients. Karnataka and Andhra Pradesh both have contributed more than 10,000 to the single-day recoveries," a press release issued by the Union Health Ministry informed.
"52% of the new cases are concentrated in five states. These are also the States contributing maximum to the new recoveries. Maharashtra contributed more than 20,000 (22.16%) to the new cases. Andhra Pradesh and Karnataka both have contributed more than 8,000," it…