Newspapers around the world have given Prince Philip a rousing send off, with the Queen's husband remembered for his loyalty, sense of duty and his occasional politically incorrect comment.
The British press has led the way with an assortment of banner front pages in the Saturday editions and no shortage of accompanying souvenir pullouts.
"Farewell, my beloved", says the Daily Mail on its front page, reporting the Queen's "heartbreaking tribute" to her departed husband. It boasts a 144-page paper with "magical souvenir" magazine to mark the Duke of Edinburgh's passing at the age of 99.
The Mirror takes a similar approach with its headline "Goodbye, my beloved" alongside a photograph of the royal couple and a tease to its tribute pullout.
The Guardian's front page is dominated by a black and white portrait and the headline "Prince Philip 1921-2021" as royal correspondent Caroline Davies reports on the flood of tributes to the duke.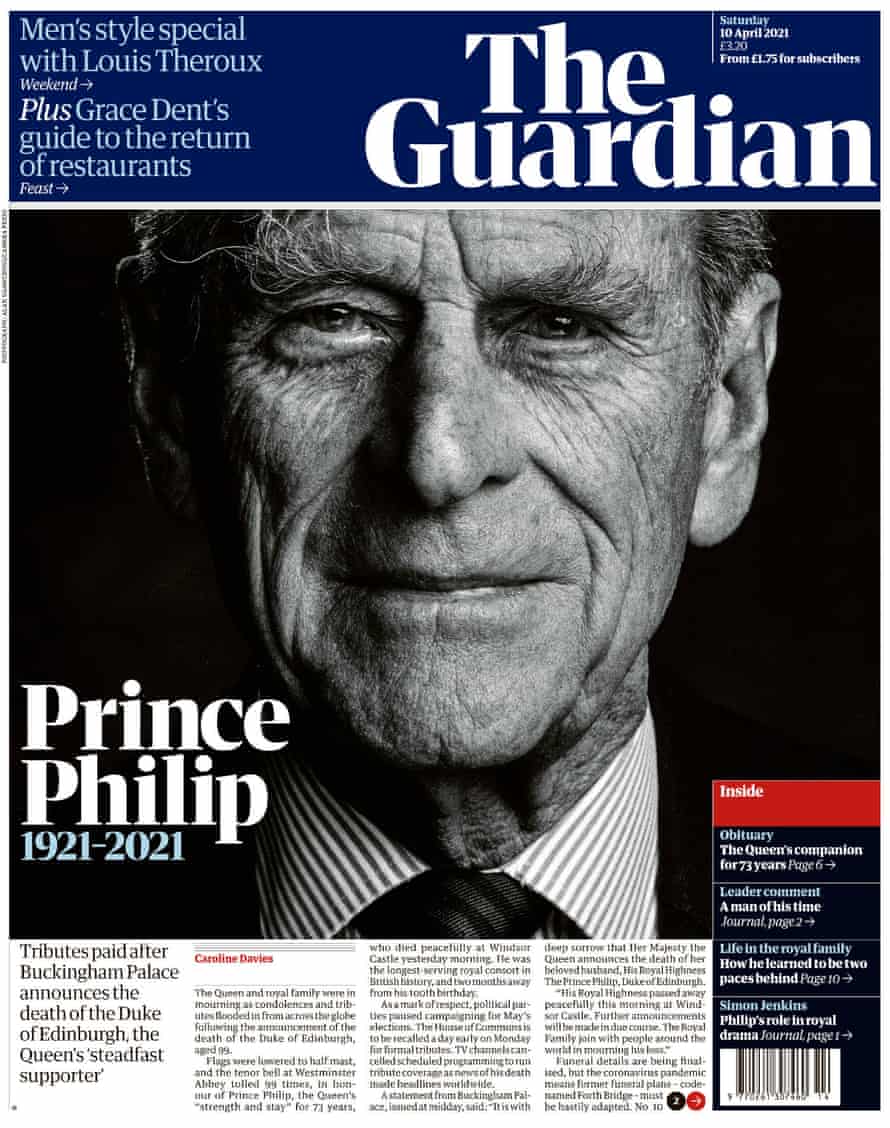 The…